Headquartered in Los Angeles, Dobrin Group has now grown
to span dozens of brands and companies across multiple industries.

Dobrin Health is the health care arm of the Dobrin Group. Dobrin Health's companies focus on multiple areas in health care, including hospital supplies , telehealth , software , testing, and medical laboratories.

Dobrin Ventures is the new business arm of the Dobrin Group, focused on creating platforms and products that use technology to help make doing business easier , smarter and more importantly more lucrative across multiple sectors including the real estate , hospitality, and service industries
Dobrin Capital is the investment arm of the Dobrin Group. Dobrin Capital is focused on finding opportunities that can be taken to the next level by making strategic investments of both human and financial capital.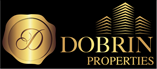 Dobrin Properties is the real estate arm of the Dobrin Group. Areas of focus include wholesale, residential, commercial and industrial development , as well as management and acquisitions.

Dobrin Hospitality is the hospitality arm of the Dobrin Group. Multiple current projects are in development , including projects in the dining and hotel spaces.
Copyright 2022 Dobrin Group | All Rights Reserved